Hello! I'm Elise Wahl, the writer, designer, and illustrator behind Timberdoodle Studio. I have worke
d with over one hundred partners and clients across the country, ranging from small municipalities to federal land management agencies.

If you were to draw my career path on a map of the USA, it would look like a toddler had scribbled on it. After receiving a BFA in Art & Technology, I started my career in interpretation working for the National Park Service and U.S. Fish & Wildlife Service in Alaska. In graduate school at University of Wisconsin-Stevens Point, I worked on the
Schmeeckle Reserve
Interpretive Consulting team while completing a Master of Science. In North Carolina, I helped spearhead the award-winning
Kids in Parks
(KIP) program, a growing network of interpretive trails that help kids connect with nature. There were also career stops in Nevada, Ohio and Washington, D.C. Yup, scribbles.
No matter where I've been in life, my goal is to help inspire others to love and defend the natural world. My career has taken me to all corners of the country but I'm now happily settled in the Pacific Northwest where I run Timberdoodle Studio and enjoy the mossy forests, salty breezes and open farmland with my husband and big, spotted dog.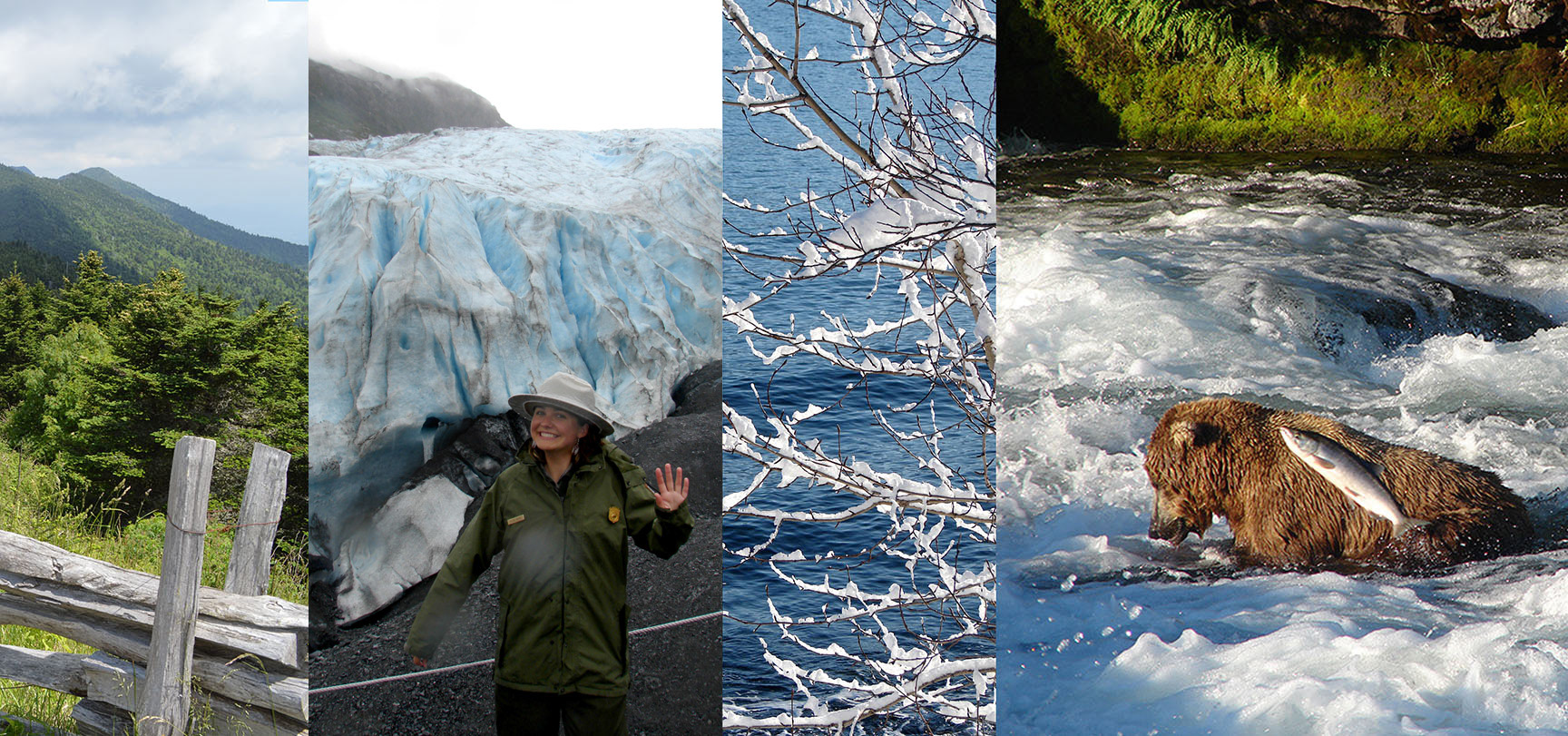 • Tongass National Forest
• National Association for Interpretation
• Custer State Park
• Oregon Islands National Wildlife Refuge
• Environmental Educators of North Carolina
• Oregon State Parks
• Lewis & Clark National Historical Park
• Tillamook Estuaries Partnership
• Idaho State Parks
• Chugach National Forest
• Tillamook Chamber of Commerce
• The North Carolina Arboretum
• Lawson Center Boating Museum
• Friends of Wagner Creek
•
Friends of Netarts Bay Watershed, Estuary, Beach & Sea (WEBS)
• Orange County, California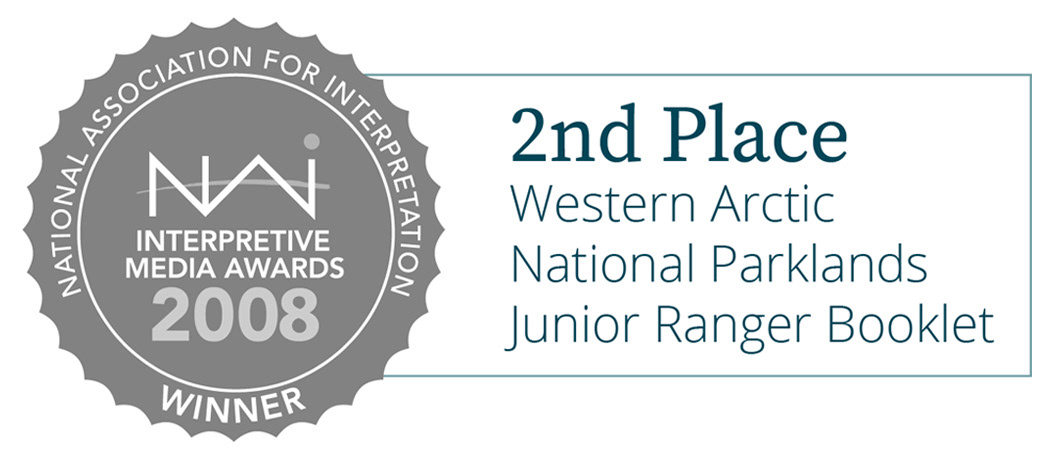 "Elise is an amazing and talented environmental educator, artist, person...Her art is unique and designed to help pass on key interpretive messages."
- CJ Rea, National Park Service

"Elise is a delight to work with, full of energy and new ideas."
-Emily Jacobs, National Association for Interpretation
" EENC has had the pleasure of working with Elise for a few projects now. She designed our special 25th anniversary logo, and she updated our rack card and managed the re-branding of our organization's logo. We were able to give her some guidelines and ideas of what we wanted to feature, and she came back with different designs and illustrations and let us combine what we liked. We now have three amazing pieces to represent our organization!
" 
- Michelle Pearce, Environmental Educators of North Carolina
"Thanks for your masterful work, which exceeded our expectations in every way!"
- Marcy and Mac Graham, Friends of Wagner Creek
"She is hard-working, creative, and self-driven with incredible art and education skills, a rare combination. Anyone who hires her is lucky!"
- Lisa Matlock, worked with Elise at U.S. Fish and Wildlife Service
"I selected Timberdoodle Studio for some logo and branding work and couldn't be happier with the results. Elise was prompt and professional in all the interactions we had with her. The resulting logo was a perfect representation of our initiative, Project EXPLORE. Thanks, Timberdoodle, for all your hard work!"
-Jonathan Marchal, The North Carolina Arboretum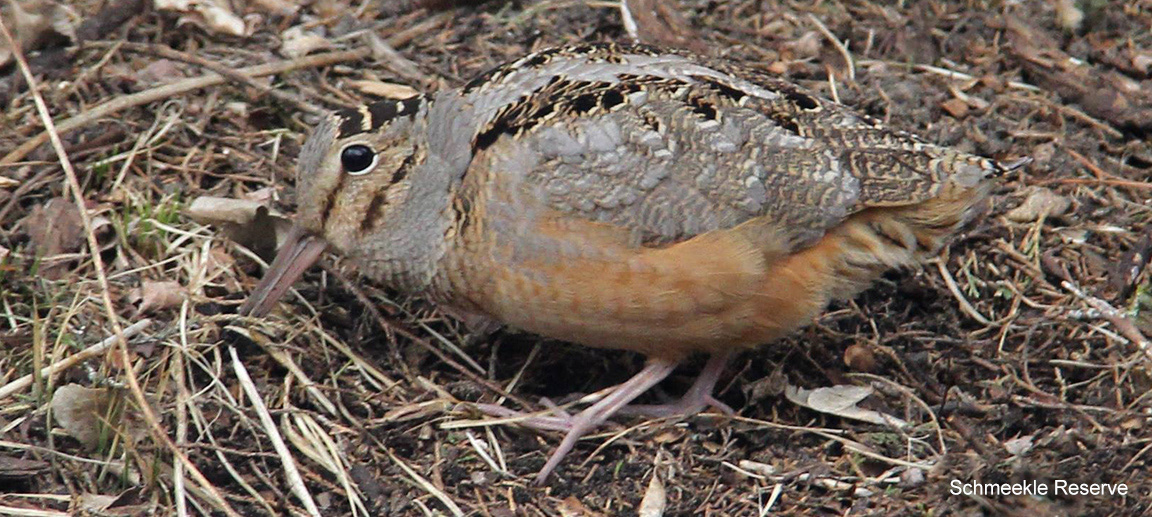 American woodcock

Scolopax minor
Timberdoodle is a nickname for the
American woodcock
(Scolopax minor), a bird that doesn't fit many norms in the bird world. Unlike other sandpipers, this shorebird is found in fields and forests. Plus, this quirky bird has many adaptions that make it a unique hunter and mate.
Males have an elaborate mating display in the spring and summer. During the night males will launch 100-300 feet in the air with twittering and bubbling sounds. Almost like an amusement park ride, they'll dive straight back down in a twisting motion. Lady timberdoodles, how does this "sky dance" NOT get your attention?